The DeFlame Diet Series | How eating refined carbohydrates and oils degenerate musculoskeletal tissues to cause chronic pain
Course Date
Start: 17th April 2021 @ 13:00pm
End: 17th April 2021 @ 15:00pm
---
Course Location
Online
Online, Uden, The Netherlands
5406NK
---
Course Description
WEBINAR
The DeFlame Diet Series | How eating refined carbohydrates and oils degenerate musculoskeletal tissues to cause chronic pain
This is a webinar of The DeFlame Diet series.
I was trained to view musculoskeletal pains as being structural or functional problems. I eventually realized that structural tissues are made of chemistry, which means our structure is actually chemical in nature. With this in mind, manual care and rehabilitation efforts are often enough to deliver meaningful objective and symptomatic improvements in our body chemistry that we call "structure." However, some patients do not respond to manual and rehabilitative treatments. This is because their body chemistry/structure has become "pro-inflammatory." This webinar will outline how eating refined carbohydrates and oils degeneration musculoskeletal tissue to cause chronic pain, and provide dietary and supplement strategies to improve body structure
This class will have interaction with the attendees followed by Q&A at the end of the webinar.
Date
Saturday April 17th
Hours
14:00 (2 PM) – 16:00 (4PM)
(Central European Time)
Fees
€ 89,-  early bird, before 31-03-2021
€ 99,-  normal
Full time student
€ 60,-
Please contact us at hello@designed2move.com for a discount code and send us proof of university enrollment
CPD points
2 points accredited by the EAC (ECU)
Extra information
This is a webinar and you will receive the invitation to join by email on the day of the webinar
Participation will be tracked
ON DEMAND OPTIONAL
Can't attend but want to watch it later? Do register and ask to watch on demand by sending an email to hello@designed2move.com
Presented by
Dr. David Seaman, DC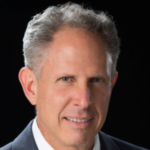 ---
Website
https://designed2move.com/course/deflame-diet-refined-carbohydrates-musculoskeletal-chronic-pain/
---
Course Credits
2
---
Course Contact Name
Designed 2 Move
---
Course Contact Email